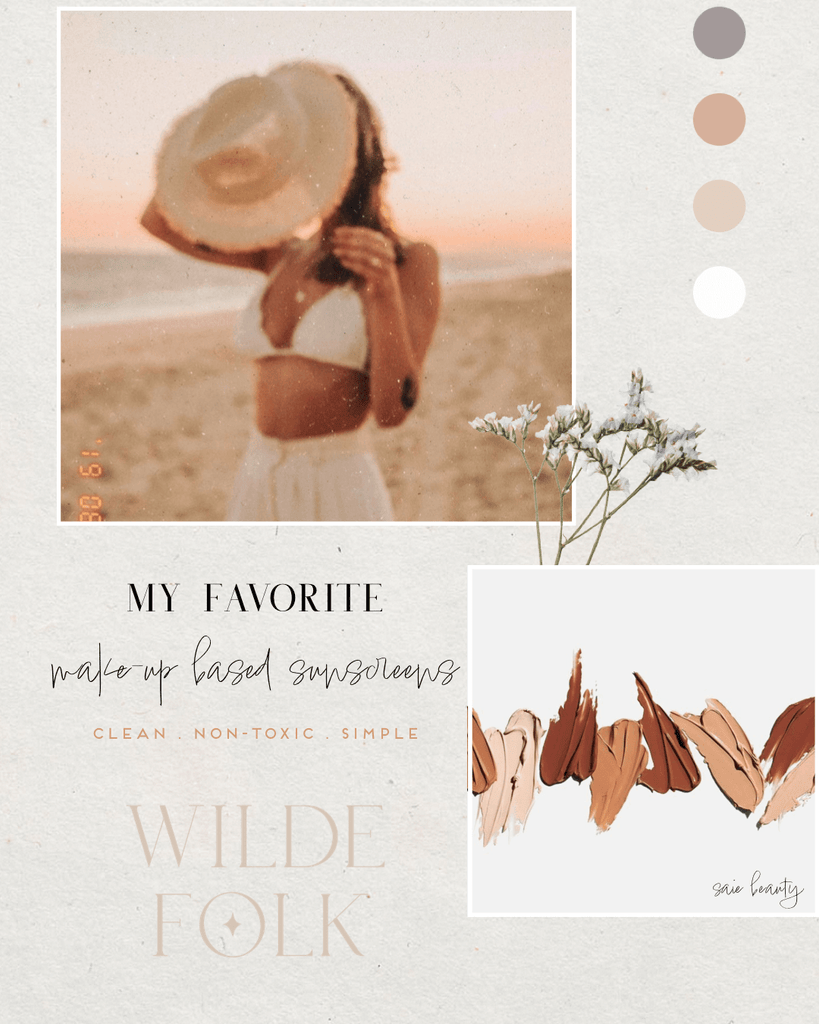 I haven't always been a fan of SPF, mainly because I didn't like the way it smelled, or left my skin feeling greasy and prone to break outs. Thankfully, SPF has come A LONG way, and I'm not mad about it! In fact I'm sure my 30 year old skin is actually thanking me 😂 here are a few clean beauty brands that I not only admire, but also really love their make-up based sunscreen formulas. Now, don't get me wrong, I still haven't perfected wearing face sunscreen everyday, but it's all about progress, not perfection, right? 😉 also, these products shown are for everyday wear, not for swimming or sweating in. I'll do another round up for that later in the season as I'm still on a hunt for some good ones.
ILIA Beauty - This product (Super Serum Skin Tint) is definitely all over the natural beauty influencer world. I, like many others, found this brand through social media, and immediately added it to my cart as I couldn't wait to try it. For me, less is more when it comes to this product. I only need a few drops, rather than a full squirt of product. I also like to make sure my skin is well moisturized beforehand, as this blend feels a little on the thicker side. However, I appreciate how ILIA Beauty is a green beauty brand that doesn't sacrifice health for high quality products.
Saie - Like many of my beauty products, I discovered this brand through Instagram, and I am so happy I did. I absolutely love this brand, and own a lot of their products as again they don't contain any nasty ingredients, and keep the environment in mind when packaging and shipping their orders. I find the Slip Tint to be light, dewy, and hydrating. 
Iris & Romeo - Just like the other two products, I discovered this product (Best Skin Days) through instagram (I know, I know, I'm easily influenced) and find this product to be super light weight. It isn't as dewy as the Saie, or ILIA products, making it really nice to wear during the hot Summer months here in Texas. What's cool about this product is not only does it act as makeup, and SPF, it also protects from blue light!