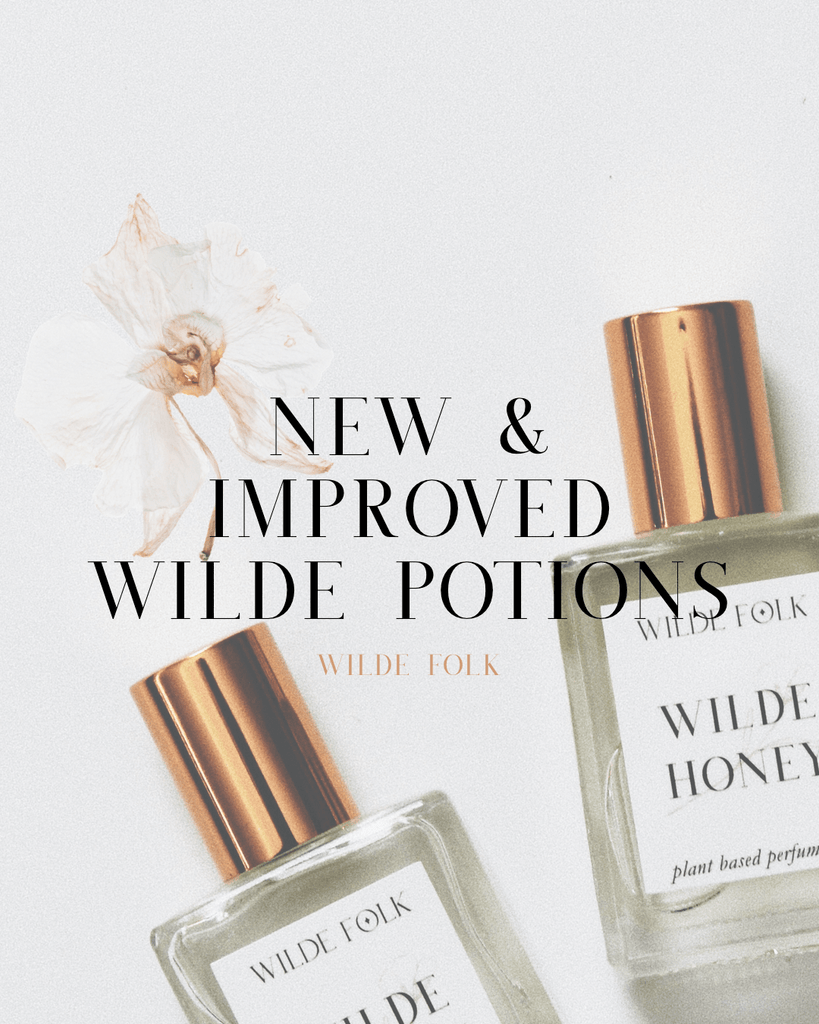 I can't believe I am finally sharing our NEW & IMPROVED perfume oils with y'all. It seems as if I have been working on this launch for years. First came the branding, designing the new labels and sourcing the adorably cute square bottles. Then came the search for the best of the best essential oils that are sustainably sourced, and ethically made. Next up, came the art of perfecting the aroma in each blend and which crystals/gems to pair it with. Last, but certainly not least, came the pricing, and product photography (which is always my favorite as I get to see what once was an idea, come to life).
Now, I know we have offered essential oil blends before - however these are a bit different than our previous potions. Instead of using fractionated coconut oil & sweet almond oil as our base, we decided to change it up a little and switch to a more hypoallergenic option, jojoba oil. Jojoba oil is a less greasy option than our former blend, and allows for people who have a nut allergy to finally be able to use our products! YAY! 
Another thing we changed is the sourcing of our essential oils. We wanted to make sure to do our part and purchase ingredients from farmers and companies that pay the proper respect to our beautiful Mother Earth. Instead of finding ingredients that were the cheapest option that allowed for a higher mark up, we decided to go with companies that practice sustainable harvesting methods, such as supporting smaller farms that build biodiversity, and create a social & financially abundant impact among the community. So if you see an increase in prices, that is why. 
We believe in using our dollar as a way to vote as consumers and make a difference in this world. In our short time here, we here at Wilde Folk are going to make damn sure that we "vote" for ethically made, sustainably sourced, and high quality ingredients/products that are not only gentle to the Earth but gentle to our bodies.
As always, you will NEVER find synthetic fragrances in our wilde potions. Just pure essential oils, and an organic carrier oil. No if's, and's or but's about it. 
Last but not least, we have upgraded our bottles from 10ml to 15ml! Nothing too fancy or complicated about this change up, but thought it was worth a mention :) 
We hope you enjoy our new plant based perfume's as they truly are a labor of love, that we are so very proud to share with you all. You can expect a variety of new fragrances to roll out in the next few weeks, so keep your eyes peeled and feel free to order a sample of each blend! 
ENJOY!
Ceci