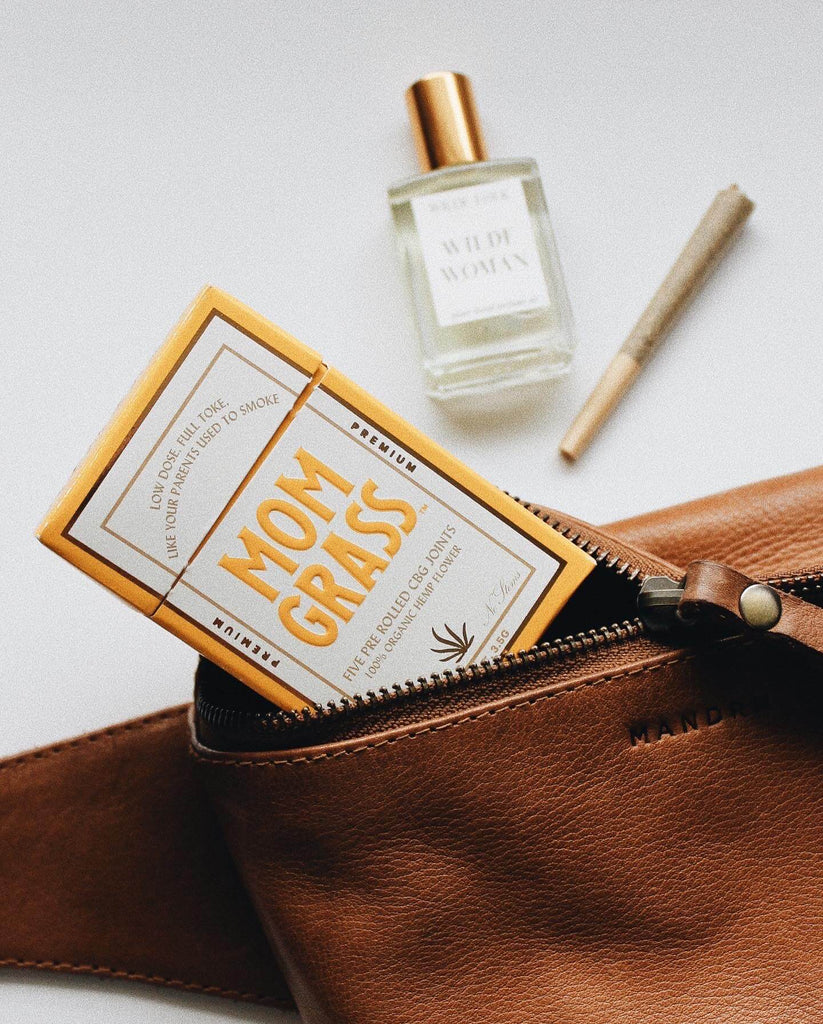 Hi Friends!
 While I can no longer partake in THC like I used to (due to anxiety reasons), I have found a beautiful alternative that not only helps with my anxiety, but my overall mood on those days where I'm in a funk. The best part about it all...it tastes just like a THC doobie, but it's legal and doesn't give you those too high to function vibes. In fact, it doesn't get you high at all. 
I stumbled upon the
Dad Grass
brand when shopping around the Yucca Valley area near Joshua Tree and I am so very thankful I did. I have tried MANY CBD products over the years, and nothing tastes as good, and/or works as well as this brand does. 
Plus, their branding is so funny that I can't help but giggle every time I see their stoner puns reefering to stoner humor...(that pun opportunity was too good to pass up.) I don't know about y'all, but THC these days can be STRONG, and sometimes overwhelming with how many options there are to choose from. So I like to keep it simple, as does Dad Grass with their slogan being
"low dose, full toke, like your parents used to smoke". 
They pride themselves on providing organic products that serve up a clean buzz without the fuss.
If you're looking for a new CBD product to try, I
highly
recommend trying out Dad Grass (pun intended) - They provided me with a referral code to help you save $10 on your first order! All you need to do is click
this link
, and shop around! 
Enjoy & happy 4/20 friends!